Afternoon Tea at your local Classic Inn
Is there a better way to unwind than catching up with friends or family over an indulgent, traditional afternoon tea? We can't think of many things better!
Afternoon tea in our pubs is a relaxed affair, set in a warm environment with attentive staff, delicious food and perfectly served drinks.
We offer afternoon tea every day of the week (except Christmas Day) between 12:30pm - 4:30pm. In order to deliver the perfect experience with every visit, we can only offer this experience to customers that have booked in advance.
---
Sandwiches, Scones & Desserts
Each guest will be asked to pick one of the following sandwich selections:
❁ Chicken Mayonnaise, Mature Cheddar Cheese or Tuna, Mayo & Cucumber.
❁ Your sandwich selection will then be served with wonderfully light Scones topped with Clotted Cream & Tiptree Jam, along with a range of delightful bite sized desserts including our cookie crumb profiteroles and Limencello drizzle sponge.
Our full Afternoon tea menu, along with pricing, can be viewed on your local Classic Inns food and drink page.
Use the search tool below to select your nearest pub.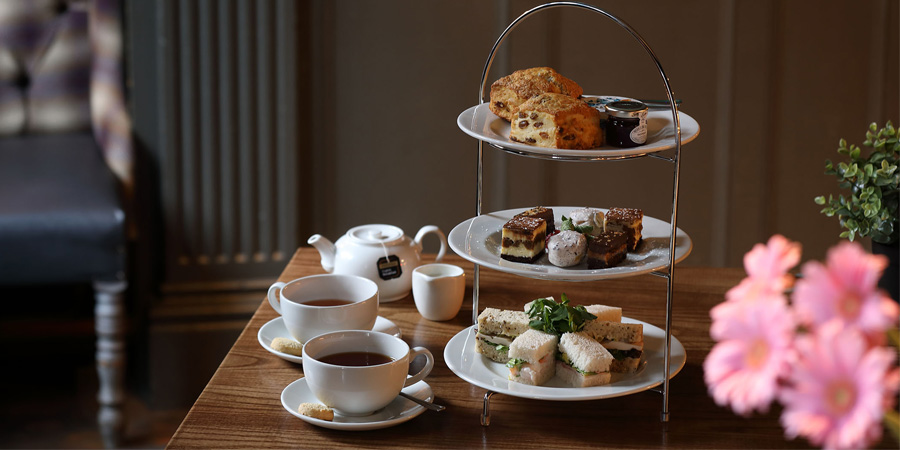 Traditional or Tipsy Afternoon Tea?
Now that you have decided to book our stunning afternoon tea comes the really hard decision.
Do you enjoy it tipsy or with a traditional tea or coffee?
Our Traditional Afternoon Tea contains all of the food listed above along with your choice of tea or coffee.
For those who enjoy a tipple or two in the afternoon, we recommend our Tipsy Afternoon Tea...
❁ For £6 extra per head you will enjoy the food listed above alongside two glasses of Prosecco or cocktails* ❁
Mocktail variant is also available
View the full menu and pricing information using our pub finder tool above.
If you are happy to make a booking now please use the booking form below.